​
Post 3282 Veterans of Foreign Wars
J

ohn E. Mealy Memorial
5810 S. Williamson Blvd Port Orange, FL 32128
CANTEEN HOURS OF OPERATION
Monday:
Tuesday:
Wednesday:
Thursday:
Friday:
Saturday:
Sunday:
1600-2000 (2nd and 3rd Mondays only)
1200-2000
1200-2000
1200-2100
1200-2100 (Live Entertainment)
1200-2000
0900-1200
From the Commander:
Post and Auxiliary:
As we move into the summer months, the canteen is starting to slow down. We still have great food and will continue to have live entertainment on Fridays 5:30-8:30pm.

For the next 3 month the canteen will be closed on Monday except House Committee and Membership Meeting days, the canteen will open at 4pm on those days.

July's membership meeting will be on the 11th at 6pm, House Committee will meet at 4:30pm the same day. Any member of the Post can attend the House Committee meeting to learn how the decisions are made for operating the canteen.

Congratulations to Immediate Past Auxiliary President Mark Danford and the Auxiliary for achieving the Circle of Champions!!

The Post has Qualified for All-American and All-State Honors for the 3 straight years, this could not be accomplished without the support and assistance by all members of Post and Auxiliary.

Debbie and I will be traveling to Kansas City for the National Convention, those dates are 15 July – 22 July 2022.
Service Officer:
Service Officer assisted dual Veteran family with their Electric Bill.

Service Officer assisted a widow with Rent and Car payment – money for this was raised through donations.

Service Officer assisted a Vietnam Veteran with car payments.
Information from the floor:
Post membership has voted to buy and install an air conditioner in the Auxiliary Storage Shed, this will help the Auxiliary stay cooler during the summer months.

Post membership voted to purchase a new meat slicer for the kitchen.

Post membership voted to purchase 75-inch tv's for bingo to replace the old bingo boards that continue to have problems.

Post membership approved the purchase of an outdoor oscillating fan to help cool the Burger Night Volunteers.

Post has hired a new cook; Jim has added some new items to the menu. Peel and Shrimp, Mussels, Whole Belly Clams and Scallops.
​
As always, please feel free to contact me for any questions or concerns.​
Chris Gates
Commander
VFW Post 3282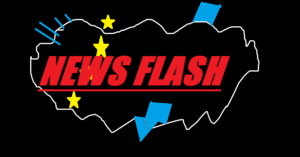 veterans' organization
Conference Center
Military
Banquet Hall
meeting room