​
Post 3282 Veterans of Foreign Wars
J

ohn E. Mealy Memorial
5810 S. Williamson Blvd Port Orange, FL 32128
CANTEEN HOURS OF OPERATION
Monday:
Tuesday:
Wednesday:
Thursday:
Friday:
Saturday:
Sunday:
1600-2000 (2nd and 3rd Mondays only)
1200-2000
1200-2000
1200-2100
1200-2100 (Live Entertainment)
1200-2000
0900-1200
From the Commander:
Post and Auxiliary,
Hope everyone is doing well, be safe during the summer months. Whether you are in Florida or back home in your original location.
At last night's membership meeting a Life Member pledged a substantial donation to the post in their will. This is greatly appreciated!

The Banquet/Bingo room has been updated with 2 - 75-inch tv's to replace the old aging bingo boards. At this point the connections were going bad. So instead of fixing it we just replaced them.

A/C unit for the Auxiliary storage shed has been purchased and installed.

Oscillating fan for Burger Night Volunteers has been purchased and installed.

4TH Of July meals went very well, post sold 87 meals.

Debbie and I will be purchasing items while we are in Kansas City for the National Convention, please contact us if there is something you would like us to pick-up.

Patriotic Bingo will be 6-8pm on the 14th of July, come out for some good fun and a Big "A" Burger.

July 23rd, the Auxiliary will be hosting their Spaghetti dinner 4-6pm. Cost of Dinner will be $10, Entertainment will be Parallel 5:30-8:30pm. This is not a ticketed event, first come first serve for dinner.

September 2nd, post will be hosting a New England Clambake meal. Meal will be 1-1/4 Pound Maine Lobster with Six Whole Belly Clams, Corn on the Cob, and Cole Slaw for $22. This will replace the Friday fish dinner and will require a sign-up with the bartender.

September 3rd will be District 19's first District Meeting. The meeting will be in Deland at 10am. This will also be the School of Instruction.
​
As always, please feel free to contact me for any questions or concerns.​
Chris Gates
Commander
VFW Post 3282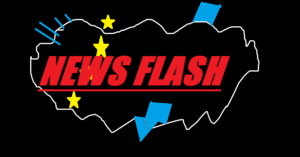 veterans' organization
Conference Center
Military
Banquet Hall
meeting room