​
Post 3282 Veterans of Foreign Wars
J

ohn E. Mealy Memorial
5810 S. Williamson Blvd Port Orange, FL 32128
CANTEEN HOURS OF OPERATION
Monday:
Tuesday:
Wednesday:
Thursday:
Friday:
Saturday:
Sunday:
1300-1800
1200-2000
1200-2000
1200-2100
1200-2100 (Live Entertainment)
1200-2000
0900-1200
NOW HIRING! WE ARE LOOKING FOR A TALENTED AND EXPERIANCED
LINE
COOK TO JOIN OUR EXISTING TOP-NOTCH TEAM! Send your resume to 3282Employment@gmail.com
District 19 Meeting is at OUR VFW. Please come and show your support at 10:00 AM on Saturday, May 21st
From the Commander:
I hope everyone had a good Easter, there have been a few projects the post has worked on since last month.
Mulching around the post and parking lot has been completed, a huge Thank You to Joe Keenan who accomplished this by himself.
Six light panels in the banquet hall have been upgraded to LED, replacing the old fluorescent bulbs.

Both ovens in the kitchen have been installed, this was completed under the expected price.

The Night Owl Security system has been upgraded to a new operating system, these cameras cover the parking lot and door entrance/exits.

ADA door project quote has been signed and currently awaiting parts to install, this will allow members to push the handicap accessible button for entry

The Motherboard in the Bingo number display has been replaced.

The Service Officer is currently working with 2 Veterans who need assistance.
Congratulations to all the newly elected Officers for the Post and Auxiliary
Post
Commander – Chris Gates
Senior Vice – Dean Tipper
Junior Vice – Jennifer Lynch
Quartermaster – John McClellan
Chaplain – Rich Burns
3-year Trustee – Wendell Dallarosa
House Committee – Roy Hodgins, Mike Wright, Jim Bragg, John Woodard, Kevin Martin
Auxiliary
President – Debbie Gates
Senior Vice - Eileen Welsh
Junior Vice - Linda Feister
Treasurer - Sheila McClellan
Chaplain - Donna Wahl
Conductress - Emily Myatt
Guard - Mylene Dempsey
1 year Trustee - Steve Sally
2 year Trustee - David Goodale
3 year Trustee - Mary Ann Martin
Please feel free to contact me with any concerns or questions.
Chris Gates
Commander
VFW Post 3282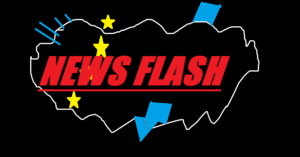 veterans' organization
Conference Center
Military
Banquet Hall
meeting room